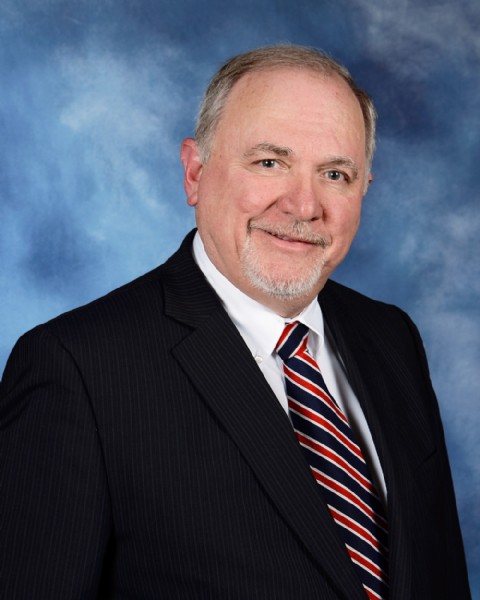 Rev. Harry W. Varn
From The Pastors' Desk - October 13, 2017:
May the God of grace and glory enable our worship on Sunday morning. Our text will be as follows:
"1)Therefore, there is now no condemnation for those who are in Christ Jesus. 2) For the law of the Spirit of life in Christ Jesus has set you free from the law of sin and of death. 3) For what the Law could not do, weak as it was through the flesh, God did: sending His own Son in the likeness of sinful flesh and as an offering for sin, He condemned sin in the flesh, 4) so that the requirement of the Law might be fulfilled in us, who do not walk according to the flesh but according to the Spirit. 5) For those who are according to the flesh set their minds on the things of the flesh, but those who are according to the Spirit, the things of the Spirit. 6) For the mind set on the flesh is death, but the mind set on the Spirit is life and peace, 7) because the mind set on the flesh is hostile toward God; for it does not subject itself to the law of God, for it is not even able to do so, 8) and those who are in the flesh cannot please God. 9) However, you are not in the flesh but in the Spirit, if indeed the Spirit of God dwells in you. But if anyone does not have the Spirit of Christ, he does not belong to Him. 10) If Christ is in you, though the body is dead because of sin, yet the spirit is alive because of righteousness. 11) But if the Spirit of Him who raised Jesus from the dead dwells in you, He who raised Christ Jesus from the dead will also give life to your mortal bodies through His Spirit who dwells in you." (Romans 8:1-11)
Recently, I found this prayer, I am moved by its' petitions. Perhaps you will be as well:
"I am my Lord's, and I will praise Him: He has bought me at great cost, and made my conscience clean. He has given purpose to my life and reasons for living. I am my Lord's, and I will trust in Him: He has redeemed me, blessed my life with His presence, and made me a recipient of His favor. I am my Lord's, and I will honor Him: It is my desire to reflect the image of Christ in all I do. May I do nothing today that would be out of character for Jesus Christ. Enable me to live today in You resurrection power, speaking, thinking, and acting under the guidance of Your Holy Spirit. Let my spirit be a reflection of Your Spirit to the glory of Jesus Christ my Lord. Amen."
In His Name,
Pastor Harry